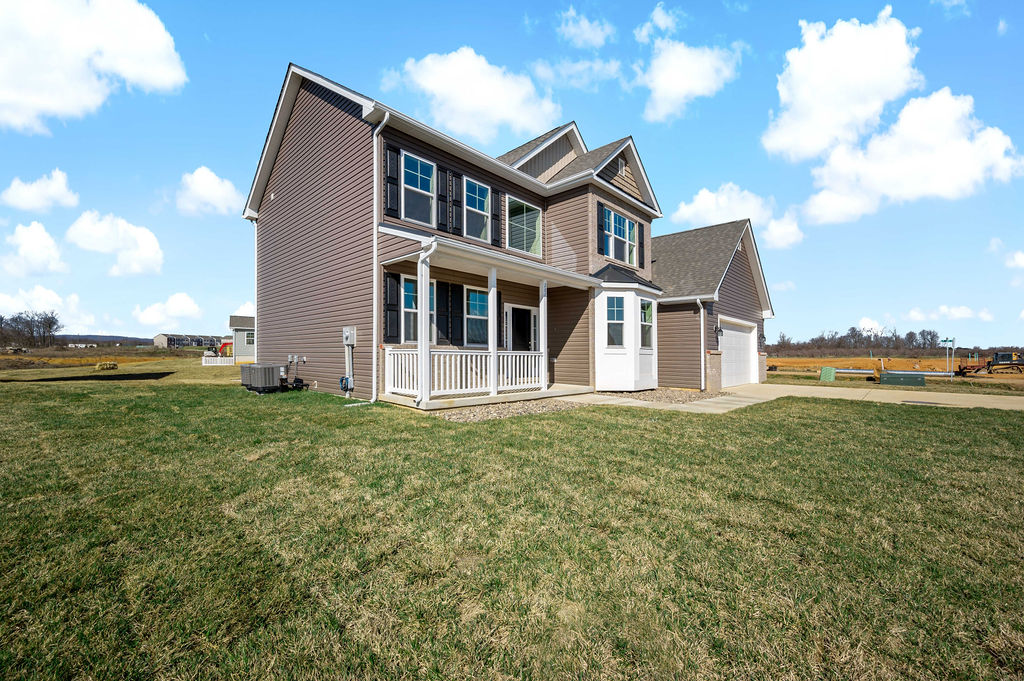 Discover Your Perfect Home in The Communities of Burwell - Explore Houses for Sale in Charming Martinsburg
Are you on the hunt for your dream home in Martinsburg? Look no further! The Communities of Burwell presents a collection of thoughtfully designed houses for sale, each tailored to meet your unique preferences. Whether you're embarking on your first home-buying journey or seeking to elevate your living experience, understanding the dynamic Martinsburg housing market is the key to unlocking your ideal abode. Join us as we delve into the latest market trends, diverse price ranges, housing options, and sought-after neighborhoods that perfectly align with your vision of home sweet home.
Embracing the Martinsburg Housing Market
Martinsburg, nestled in West Virginia's Eastern Panhandle, exudes an irresistible blend of small-town charm, historical significance, and natural beauty. A mere 90-minute drive from the bustling cities of Washington D.C. and Baltimore, Martinsburg presents a harmonious fusion of suburban tranquility and metropolitan accessibility.
As the Martinsburg housing market flourishes, it's evident that the city's strong economy, affordable cost of living, and exceptional quality of life attract a burgeoning population of new residents. This surge in demand has propelled the real estate scene into a dynamic era, where a vast selection of homes caters to an array of budgets and lifestyle preferences.
Martinsburg's Real Estate Momentum
The Martinsburg real estate landscape is flourishing, presenting an opportune moment to invest in your dream home. With an escalating demand for housing, builders are crafting new residential communities that cater to modern needs. These developments feature contemporary amenities, spacious layouts, and architectural styles that embrace the diverse tastes of potential homeowners.
A noteworthy trend in the Martinsburg housing market is the increasing focus on eco-friendly and energy-efficient homes. With sustainability taking center stage, builders integrate green elements such as solar panels, energy-efficient appliances, and smart home technology. Beyond environmental benefits, these features lead to long-term cost savings on utility bills, making them a wise investment for the future.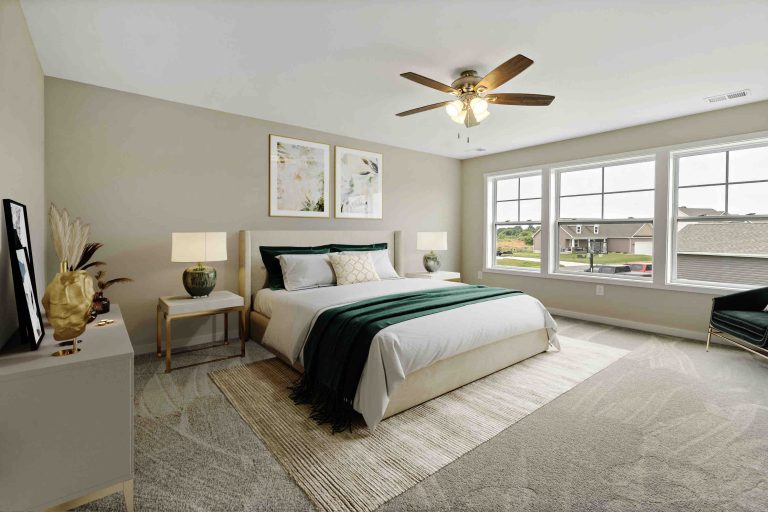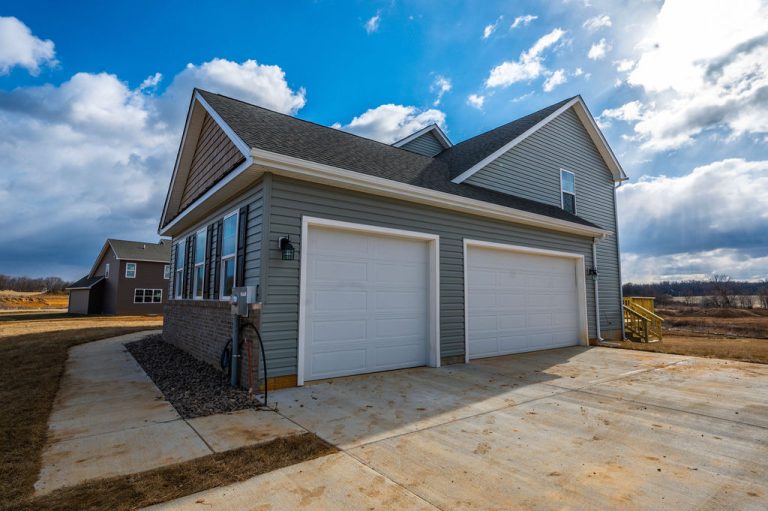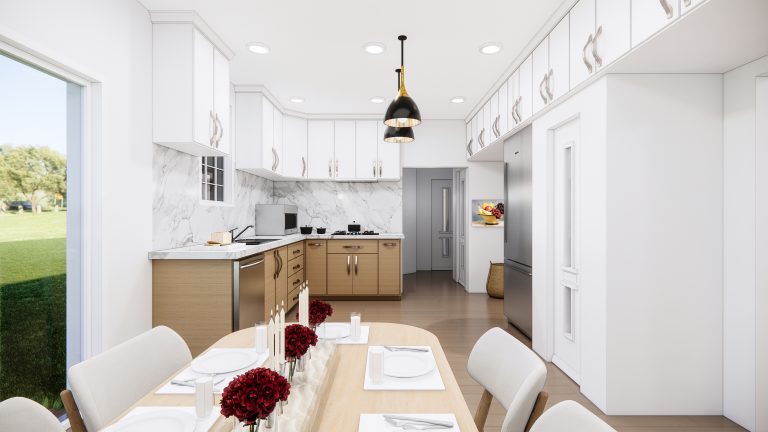 A Diverse Array of Homes for Sale in Martinsburg
Martinsburg, nestled within the embrace of The Communities of Burwell, showcases a rich variety of homes for sale, thoughtfully crafted to cater to a multitude of preferences and lifestyles. Whether you're a growing family in need of space or a professional seeking streamlined living, Martinsburg offers the perfect match for every unique journey.
Elegantly Designed Single-Family Homes
The quintessential single-family homes in Martinsburg offer an idyllic retreat for families seeking space and comfort. From charming bungalows to sprawling estates, each home boasts a distinctive architectural style and thoughtful features. Revel in the joy of waking up to ample sunlight streaming through your windows and savoring quiet mornings in your spacious kitchen. Host unforgettable gatherings in your backyard, where laughter and memories intertwine under the open sky. With a single-family home in Martinsburg, you're not just buying a house; you're investing in the moments that make a house a home.
Townhouses and Condos for Effortless Living
For those who relish the blend of style and simplicity, townhouses and condos offer an enticing option. Tucked within gated communities or neighborhoods with shared amenities, these properties provide a low-maintenance lifestyle without compromising on comfort. Townhouses boast private entrances and backyards, offering the feeling of a standalone home. Condos, on the other hand, present a compact yet cozy living space that suits the needs of busy individuals seeking convenience.
Imagine returning to a community where lush landscapes greet you, and common areas are impeccably maintained. Delight in a life where exterior upkeep is taken care of, leaving you more time to immerse yourself in the activities that bring you joy. With a townhouse or condo in Martinsburg, you're not just gaining a property; you're embracing a lifestyle of ease and connection.
Intriguing Neighborhoods Await in Martinsburg
The Communities of Burwell proudly showcases a variety of neighborhoods within Martinsburg, each with its own unique character and offerings.
Family-Centric Enclaves: For families seeking a nurturing environment, Martinsburg offers neighborhoods designed with your needs in mind. These areas boast safe streets, exceptional schools, and community amenities such as parks and playgrounds. Here, you'll find the perfect backdrop for creating cherished memories and forging lifelong friendships within a close-knit community.
Convenient Locations Near Amenities: If convenience is paramount, consider neighborhoods that provide easy access to amenities. Martinsburg is replete with shopping centers, dining options, and recreational facilities, ensuring that every necessity and desire is within reach. Live in close proximity to the heart of the city's offerings, enriching your daily life with convenience and enjoyment.
Emerging Destinations for Future Growth: For those with an eye on the future, Martinsburg presents emerging neighborhoods that promise growth and potential. These areas are undergoing revitalization, making them an attractive choice for those seeking promising investment opportunities. As these neighborhoods continue to evolve, your property value is poised to rise, offering a rewarding investment for years to come.
Guidance from Real Estate Professionals
The first step on your journey involves partnering with a seasoned real estate agent who knows the Martinsburg market inside and out. Your agent will take the time to understand your unique preferences and guide you toward the home that perfectly aligns with your vision and budget.
Sealing the Deal and Embracing Your New Home
When you've discovered your dream home, it's time to make your move. Your real estate agent will skillfully navigate the offer and negotiation process, ensuring that all necessary documentation is handled with care. From liaising with the seller's agent to coordinating inspections, your agent will guide you through each step, culminating in a seamless closing process.
In closing, Martinsburg's housing market presents an array of homes that cater to diverse budgets and preferences. Understanding market trends, price ranges, housing types, and desirable neighborhoods is your passport to finding your dream home in Martinsburg. With the guidance of a real estate professional and a mortgage expert, you're equipped to navigate the path to homeownership with assurance. Embark on this exciting journey and uncover the treasures that Martinsburg holds, as you make The Communities of Burwell your forever home!